CONCRETE LIFTING Servicing Cincinnati OH, Lexington, and Louisville KY
Raise Your Sunken Concrete with Dwyer's Slabjacking Systems
"Can we give you a lift?"

What is Slabjacking?
Dwyer Concrete Lifting's unique Slabjacking process raises sunken concrete slabs back to their original elevation.
Dwyer's Slabjacking Service is fast, clean and efficient. Our unique service costs 1/2 to 1/3 the amount required to tear out and replace a sunken slab.
After drilling a few small diameter holes in the sunken slab, Dwyer's Slabjacking system fills the voids beneath the slab and then lifts it as close as possible to the original elevation. Once the slab has been lifted, the holes are filled and patched.
• No Excavating
• No Damage to Landscaping
• Minimal Mess – if any at all
• And, most jobs are completed in less than a day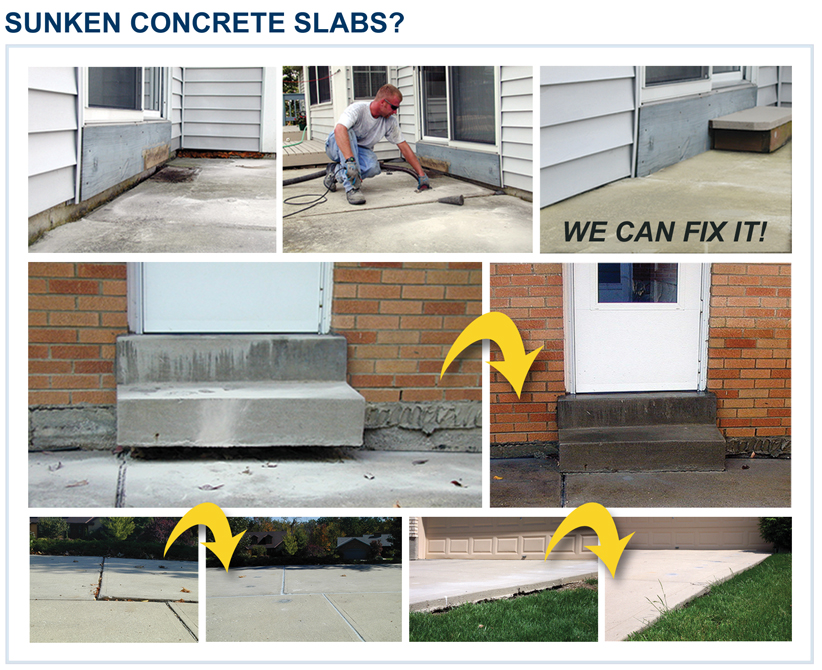 We Guarantee It!
Financing Available with Approved Credit.