Foundation Repairs Servicing Cincinnati OH, Lexington, and Louisville KY
Stabilize Your Home's Foundation with Dwyer's Patented Steel Piering System
PROBLEM:
Settlement Damage to Foundations, Walls, Chimneys & Floor Slabs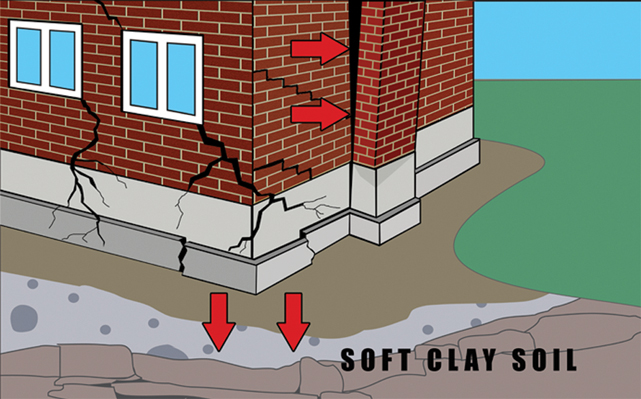 SOLUTION:
Dwyer's Patented Foundation Repair System – Steel Piering
What is Steel Piering?
Dwyer's patented foundation repair system, steel piering, is used to stabilize and/or raise the foundation of your home or business, while preventing further vertical settlement.
After a minimal amount of excavation (with minimal mess), a heavy-duty steel bracket is attached to the foundation. Then, a steel pier is hydraulically driven through the bracket to bedrock or supporting strata to create a permanent new foundation support. When the affected area of the foundation is repositioned and/or stabilized, the steel pier is locked permanently to the bracket.
On the majority of foundation stabilization projects, windows and doors that used to stick will once again work properly. Cracks in walls will become repairable, and furniture will sit level again.
Now you can have the peace of mind that comes from knowing your foundation is stabilized and protected by Dwyer's transferable warranty.
Dwyer has more than 25 years experience in the steel piering and underpinning business. Our team of professional estimators will provide you with the most accurate assessment of the condition of your structure and the most efficient and cost effective repair solution.