Steel Piering
Foundation Support & Rehabilitation

•  Settlement Control
•  Foundation Lifting & Structural Support
Dwyer's Patented Steel Piering Solution
Dwyer's patented steel piering system is the most dependable, most efficient and most economical system of its kind!
Dwyer uses its patented steel piering system to lift and stabilize foundations and slabs that have settled. Dwyer's experienced steel piering professionals have piered many commercial structures for the area's leading corporations.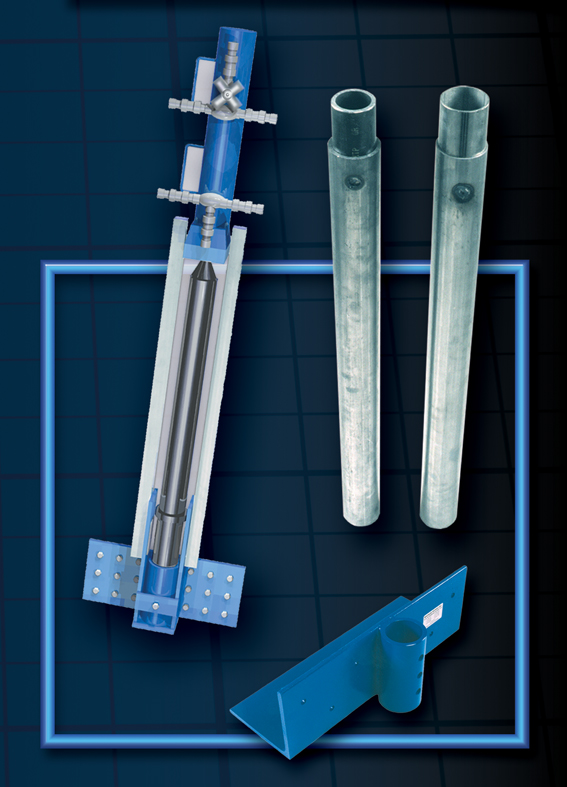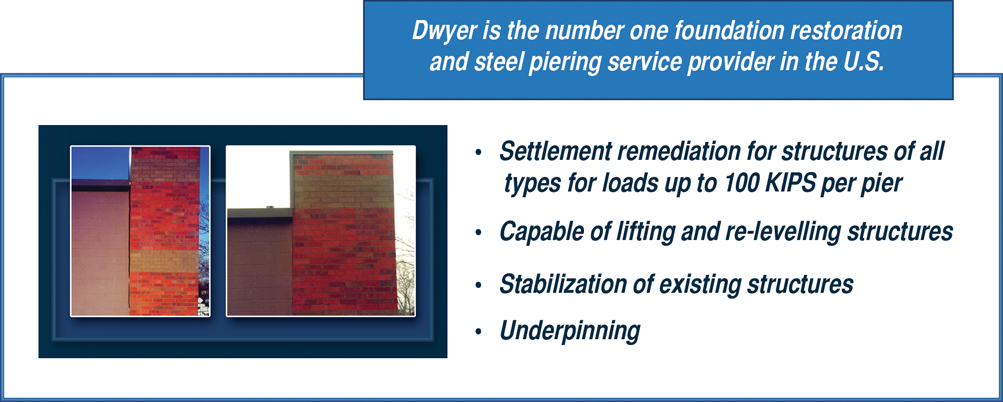 Steel Piers Driven to Bearing Strata Lift & Stabilize Your Structure – A Permanent Solution

The professionals at Dwyer combine the disciplines of geotechnical engineering and foundation restoration to provide superior and permanent piering solutions.
Significant Structural Damage Can Result from Building on Poor Soil or Landfill Areas
Without comprehensive soil testing, and a solid deep foundation plan, a structure can develop significant damage from foundation settling or shifting. The damage can bsevere and quite visible as seen in these examples.
Dwyer is the number one foundation restoration and steel piering service provider in the U.S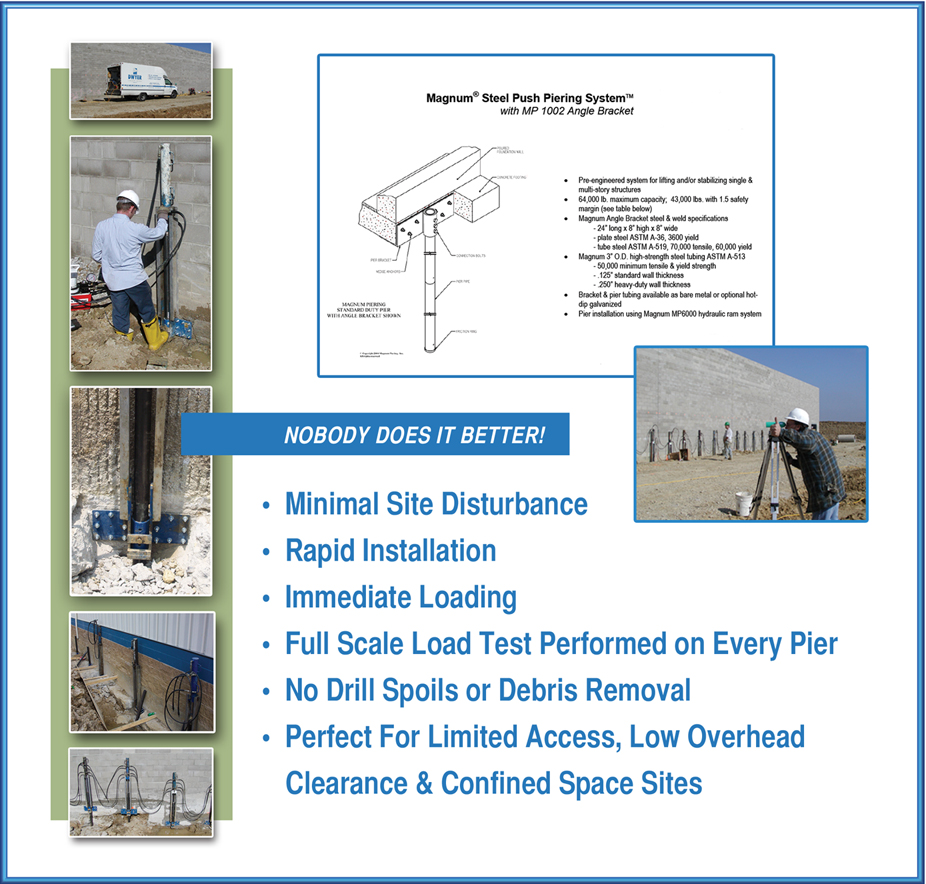 Fast & Efficient Pier Installation Process!
• Two heavy duty foundation brackets to choose from – plate bracket & angle bracket provide needed flexibility to address variables with footings.
• Easy to use hydraulic ram assemblies – one technician can install and operate a ram assembly.
• Single step process – the same ram assembly that drives pipe to refusal is also used to complete the lift and/or the stabilization process; no dismounting, disassembly or moving ram assemblies.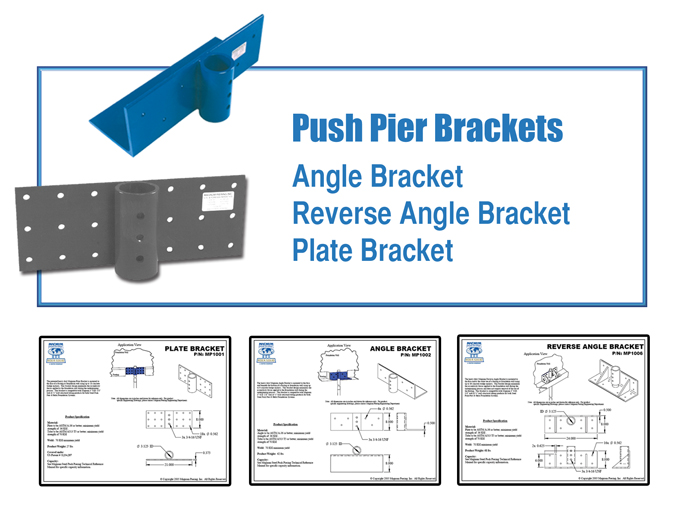 Greater Power, Versatility & Precision for Foundation Lifting!